I think I'm finally almost recovered from the intense experience that was the Textile Society of America's Biennial Symposium. As I told you before, I was the assistant Volunteer Coordinator, and so I attended almost the entire time. Since I mainly needed to be available in case any 'emergencies' arose, and in general things ran very smoothly, I was able to attend many of the sessions and presentations that appealed to me. Truly a fabulous opportunity, and I would recommend it to anyone who has the chance to do something like this. (The next one will be in the Fall of 2012 in Washington, D.C.)
I'm going to split up my posts on this, or it would be really long. I'm also sorry to say that the photos I took were all accidentally deleted. Not that I had that many, or that they were that great, but they were there anyway.
My first day was Wednesday, the 6th. I was a host on the Conserving Textiles on the Plains Tour. We left the Cornhusker Hotel (most of the events were held there) and went on a series of behind-the-scenes tours.
There were 2 other tours participants could choose.
Incomparable Art/Exceptional Spaces or
Nebraska's Colorful History.
There were also two workshops available.
Investigation of Natural Dyes: Reds and Purples or
Jacquard: A Loom of Opportunity
On to the Conservation Tour.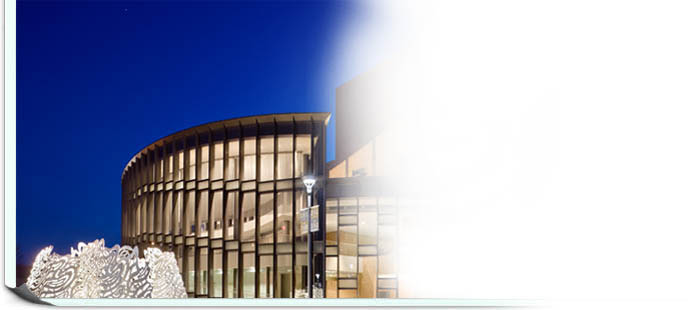 First stop was the
International Quilt Study Center
. I'd been there before, but this was different. We got to see the quilt conservation and storage areas, and saw some of the quilts that are stored flat instead of folded, because of their special traits. We saw volunteers re-folding quilts, which is done continually, so that each quilt is re-folded at least once in 2 years. Their photography studio was interesting as well, as it allows them to take the photos which are detailed enough that they can put on their website for off-site study. Of course we stopped at the gift shop on the way out, and quite a few books and other items accompanied us onto the bus.
Next stop was
The Gerald Ford Center
, which was a surprise to me. I'd not been there before, but assumed it was dedicated to honoring/explaining Ford's presidency. It does have that as a small part of its function, but its main purpose is as a conservation center for Objects, Paper and Art. It originally was designed to include textile conservation, but there was so little call for it that the textile lab was given over to art instead. As you might imagine, people are less willing to pay the conservation costs for textiles than they are for artwork that needs repair. Sad, but true. The facility is both a Regional Center and the State's official conservation arm. It's locked at all times, so I'm unsure how one arranges a tour if you're interested.
The last stop was
DeSoto Bend and the Steamship Bertrand
site.
It's both a wildlife refuge, and a repository for the artifacts recovered in the excavation of the ship almost exactly 100 years after it sank in the Missouri River. It hit a snag, and then the river shifted, as it often did, and the site was lost. When it was discovered, almost all of the original cargo was still on board, covered in mud, sand and water.
Since no oxygen had gotten to the 4000 artifacts, things were remarkably well-preserved. The Bertrand was headed for the gold fields in Montana, and thus had a lot of tools and basic living equipment on board, but also shoes,, hats, clothing, fabric, buttons, sewing supplies, etc. We all drooled over the buttons and some of the fabric as well as a couple of very fancy hatpins.
When we came back to Lincoln, everyone got off back at the Quilt Center for a reception. I went home and went to choir practice and to bed early for an early start on Thursday.